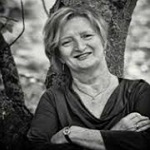 Prof Marleen Temmerman
Prof dr Marleen Temmerman is a well-recognized global leader in women, child & adolescent health. Currently, she is Chair of the Department of Obstetrics and Gynaecology, Aga Khan University Hospital and Director of the Center of Excellence in Women and Child Health, Aga Khan University, Nairobi, Kenya. Prior she was Director, Department of Reproductive Health and Research (RHR), World Health Organization (Geneva, Switzerland).She is the AKU- UNESCO Chair on Youth Leadership in Science, Health, Gender and Education at the Aga Khan University, Chair of the Pumwani Maternity Hospital Management Board, Nairobi County, Kenya, and Chair of the Local Reference Group of the ICPD+25 Nairobi Summit 2019.
She has a strong academic and scientific background with over 600 publications and books in the area of women's health, Hirsch index 84. She has supervised many PhD students in globally, received several awards and honours for her research and advocacy work. In 2007, elected Senator in the Belgian Parliament where she was member of the Commission on Social Affairs, and Chair of the Commission on Foreign Affairs. Current important affiliations/memberships include: Guttmacher-Lancet Commission on Sexual and Reproductive Health and Rights in the post-2015 world; Lancet Standing Commission on Adolescent Health, Scientific Advisory Committee of the EDCTP (European and Developing Countries Trial Partnership), Senior Fellow in the Institute for Global Health Diplomacy in Geneva; Maisha Maarifa HIV/SRH Research Hub of the Kenyan National AIDS Control Council (NACC), FIGO Committee on Human Rights, Refugees and Violence against Women.